Public Comment: In-Person Instruction
Please review the App State Academy at Middle Fork's plan for the safe return to in-person instruction and continuity of services.
Public comments regarding the Academy's in-person learning plan will be accepted May 17 - June 30, 2021.

All students are currently attending school four days a week. Wednesdays continue to be remote learning days.
Families who have opted to remain virtual may choose to return to in-person instruction starting with the fourth quarter. Thank you for your continued support as we maintain the health and safety of all of our students and staff.
Updated 3/8/21
Health Screenings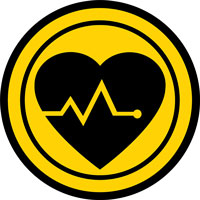 Conducting regular screenings for symptoms and ongoing self-monitoring throughout the school day can help reduce exposure to COVID-19. Students and staff who are sick or not feeling well must stay home.

Each morning, a health screening will be conducted of every person prior to entering the school building. This includes students, staff, and visitors. The health screening includes an infrared temperature check (temperature must register below 100.4 to enter the school building) and a series of brief health questions. A second screening of students will be conducted mid-day by classroom teachers.

Students who exhibit any symptoms during the school day will be moved to a designated holding area until they can be picked up by a parent/guardian.

Students who ride a bus are required to have a health screening at home.
Health & Safety Precautions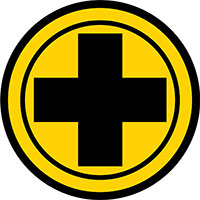 The following health and safety precautions will be followed. All protocols are based on guidance provided by the NC Department of Health and Human Services.
Face Coverings

All students and staff will be required to wear a face mask throughout the day.
Handwashing & Hand-Sanitizing
Teachers will incorporate handwashing breaks into the school day, and reinforce handwashing during key times throughout the school day such as before eating, using the restroom, and touching shared objects.
Hand-sanitizing stations are positioned throughout the building, including all entrances, exits, classrooms, the cafeteria, and other frequently visited locations.
Social Distancing
Signage throughout the building promotes social distancing and safe practices such as washing hands, wearing masks, using hand sanitizer, and staying 6 feet apart.
One-way directional travel is used throughout the building as well as staggered movement for lunch, specials, and recess.
Classrooms, Restrooms, and Other Spaces
Classroom furniture is arranged in a manner that promotes social distancing. Kidney tables and plexiglass stands for tables and desks are utilized to help with small groups.
All classrooms have PPE kits that include hand sanitizer, touchless infrared thermometers, antiviral Kleenexes, alcohol wipes, disinfecting wipes, etc.
Scheduled restroom breaks are planned for each classroom throughout the day with cleaning and sanitizing between each classroom.