First-grade teacher Melissa Boyd and Child and Family Support Team Nurse Meleah Cox are retiring at the end of this academic year.
Melissa Boyd
Boyd has taught first grade at the Academy at Middle Fork for the past four years.
"I am so grateful for the opportunity to be part of the Academy," she said. "It is a school like no other, and it will always hold a special place in my heart."
After a total of 34 years in education, Boyd is looking forward to spending more time with her family, traveling, and reading books.
"I will miss my school family and especially the first grade team," she noted. "They are the best!"
Meleah Cox
Cox has been a nurse for 40 years, with 18 of those years at Middle Fork.
"I am very grateful for the many opportunities that nursing has provided," she noted.
When asked what she will miss most about the Academy at Middle Fork, she said the students. "Students must be physically and emotionally healthy in order to learn."
After she retires, Cox is looking forward to traveling and spending time with her grandchildren.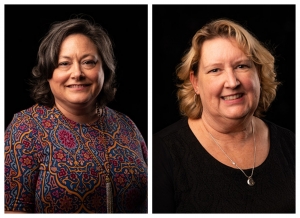 Tags: