Students and staff at the Appalachian State University Academy at Middle Fork spent the week before winter break building school culture and reconnecting with one another.
The Student Council hosted the first Academy Spirit Week. Students and staff were encouraged to participate in Wacky Sock Day (pictured in thumbnail), PJ Day and even Mustache Day! Students also spent time reading with their buddies in different grade levels - they shared their own written work and some of their favorite children's books. As they read together, the students enjoyed chocolate chip cookies and hot chocolate.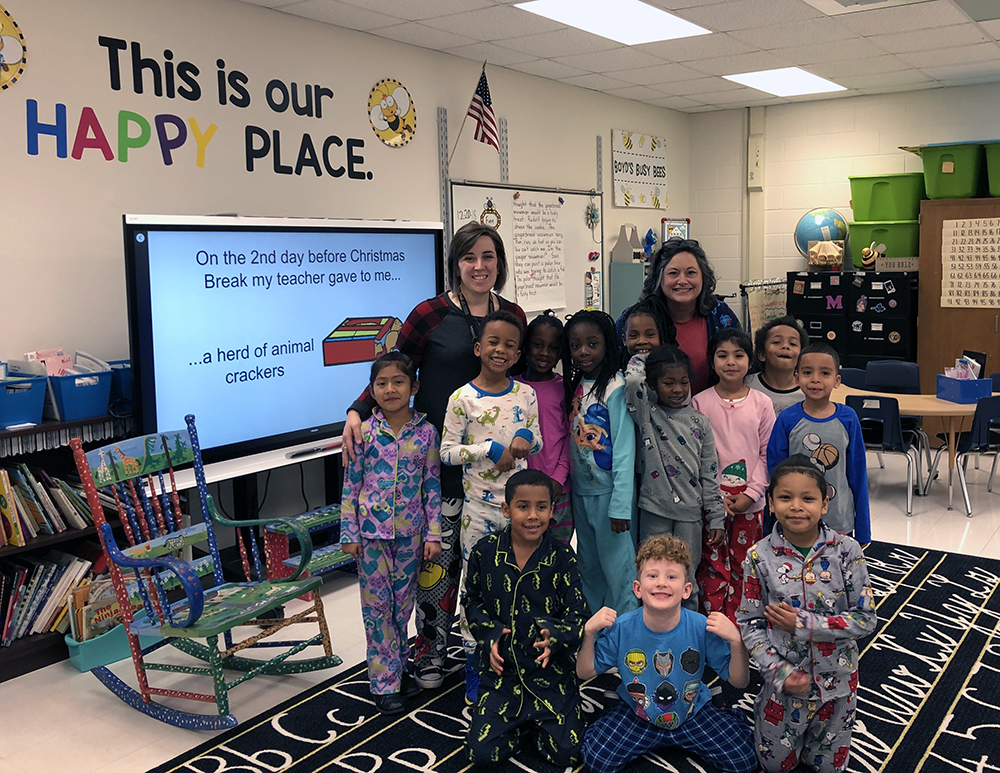 Dr. Amie Snow '01 '09, Director of Curriculum (left), 1st-grade teacher, Melissa Boyd '15 (right), and students get cozy at the Academy's PJ Day. Photo submitted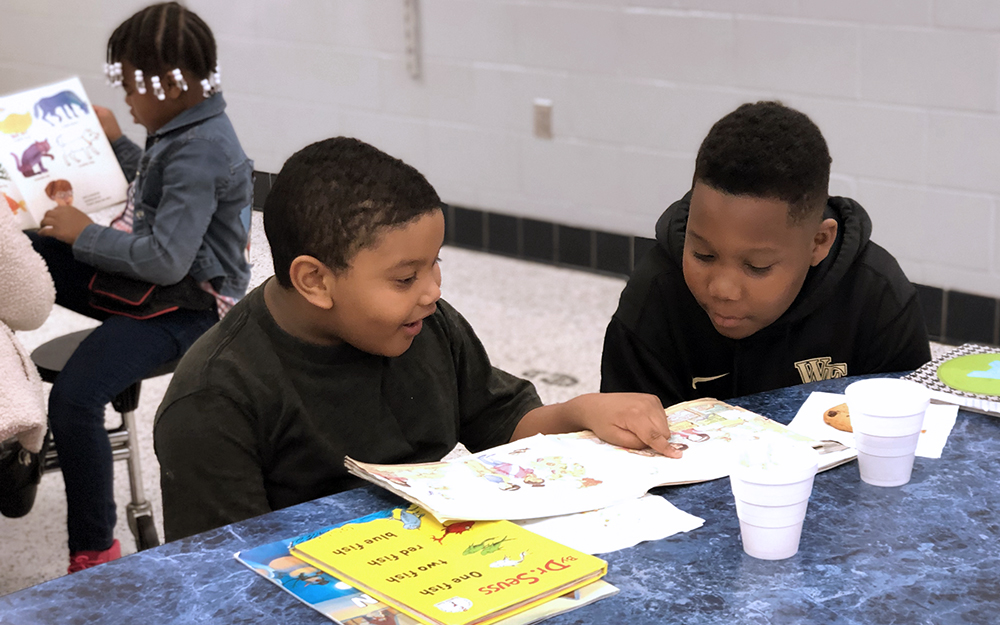 Adrian Haney (4th-grade) and Jhoan Mendez-Candela (1st-grade) read together during Spirit Week's Books and Buddies. Photo submitted
Our Student Council also hosted their first fundraiser, Photos with Frosty! Our amazing Physical Education teacher, Robin Phelps, designed the costume and then dressed up as Frosty for our pictures. Students paid $1 to take their picture with Frosty and now our Student Council has started to save funds to help purchase new recess and playground equipment.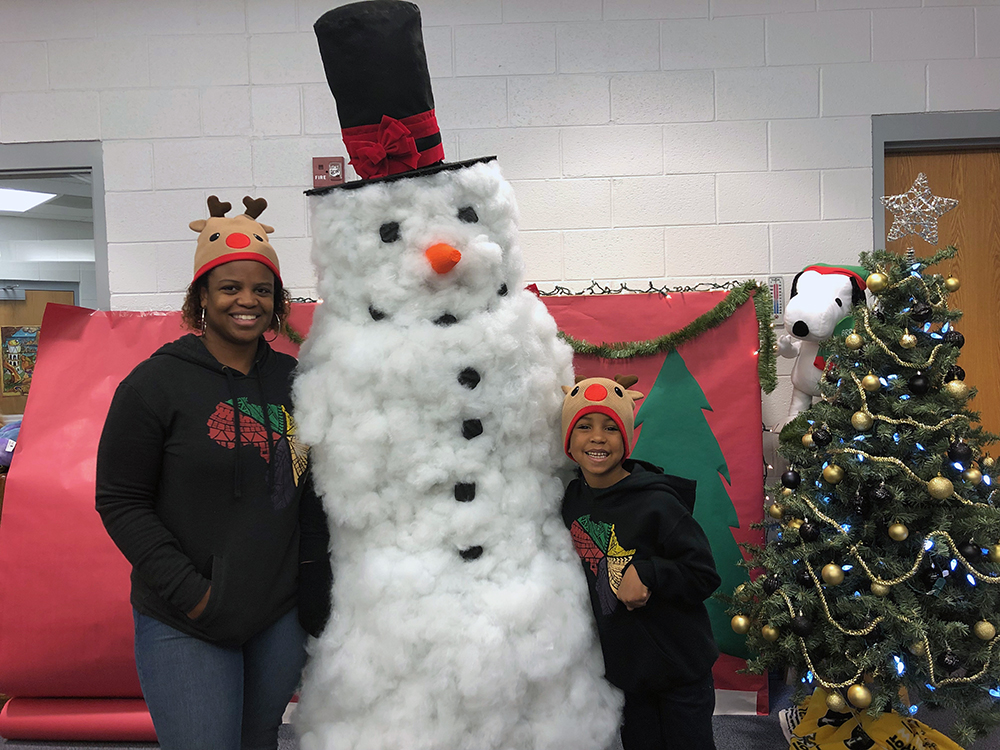 ESL teacher, parent and Appalachian reading education master's candidate, Chantae Reynolds, and her son, Jameson Kankula, pose for a picture with the Academy's very own Frosty (aka Physical Education teacher, Coach Phelps, who made the costume herself). Photo submitted
On Thursday, December 20, our incredible music teacher, April Whitfield, and our students presented the first annual Academy Festive Fun Concert. The show was a ton of fun and it was evident that Ms. Whitfield and our students had spent a great deal of time preparing. Fifth graders played their recorders and everyone sang holiday and winter songs. It was the perfect way to kick off Winter Break as the Academy family.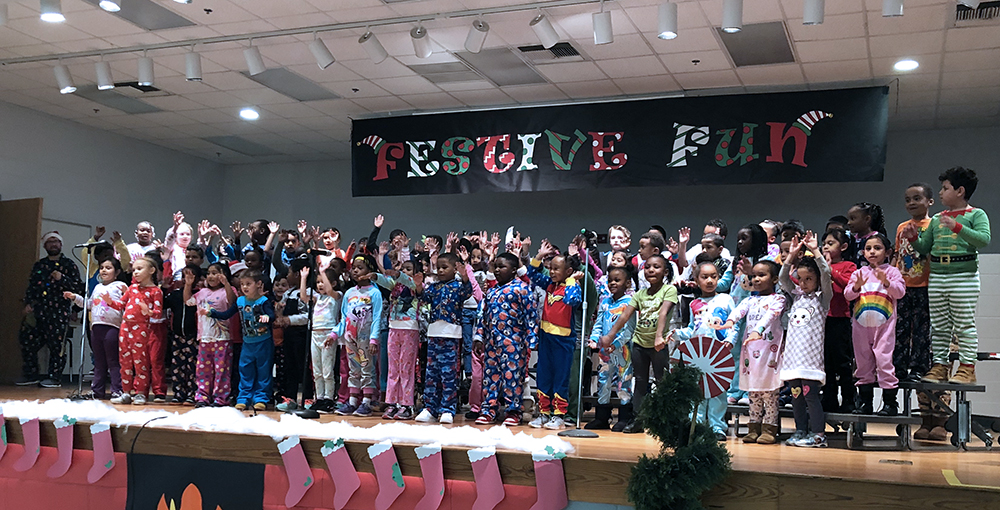 The Academy's kindergarten and 1st-grade students dance and sing during the first Fun Festive Program. Photo submitted
As we head into 2019, the Academy family is looking forward to many upcoming events: Math Week, Black History Month, and Young Authors' week. As a school, we are committed to providing experiences to our students that encourage deep engagement in our curriculum. Our students enjoy being at school and our staff is dedicated to supporting them as they grow as scholars and citizens.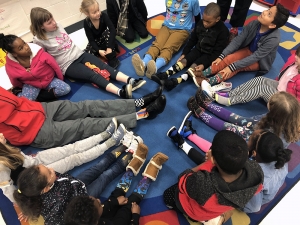 Tags: