Although we are different, when we come together, we make something beautiful.

Last fall, Appalachian State University Academy at Middle Fork art teacher, Megan Garner, explored the concept of "identity" with a one-of-a-kind art project. She gave each member of the Academy community - students, teachers and staff - a rock and asked them to paint it with symbols, colors, and patterns they felt represented them as an individual. Once dry, the rocks were displayed together in an outdoor garden located at the school's entrance.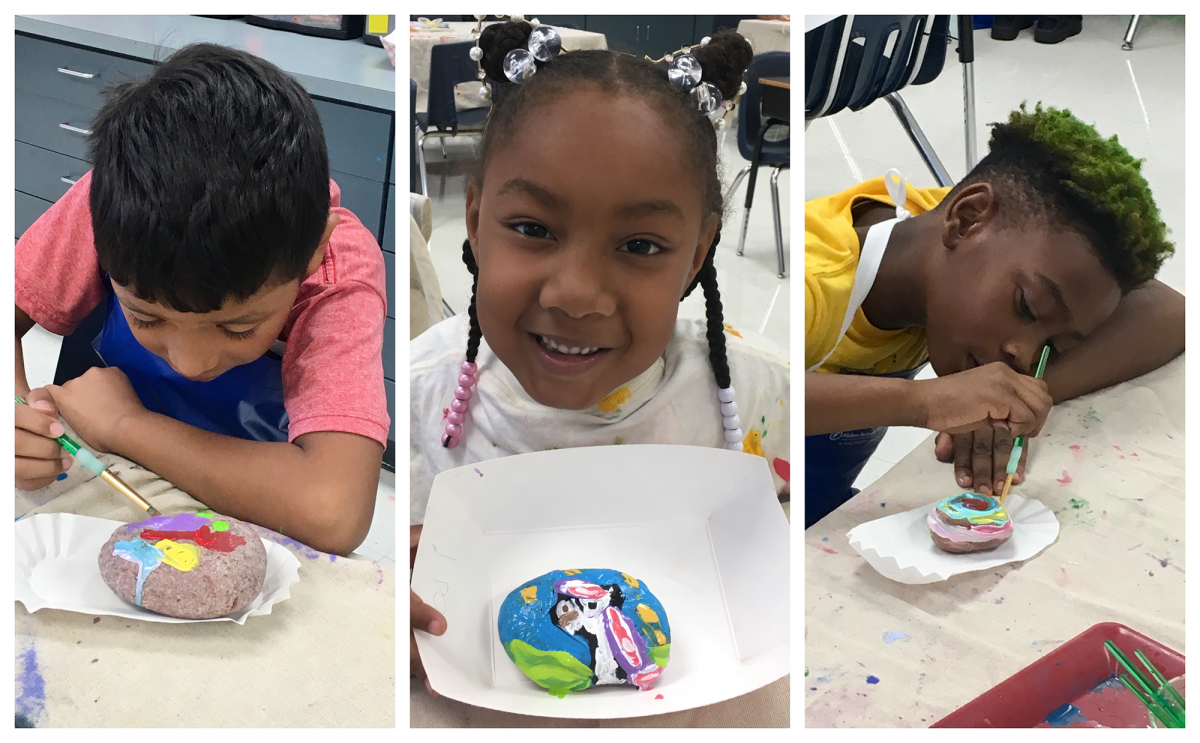 From left: Academy students, Daniel Delgado, second grade, Jodi Ross, first grade, and Wristen Wilson, third grade, paint their identity rocks. Photo submitted
"I always like to begin the school year with a collaborative project," said Garner. "I gave each person a rock and asked them to paint it in a way that reflects who they are. It was especially interesting to see what the kids came up with. Some, like Kaylee Simmons, took the directions very literally and painted the rock with the same pattern she was wearing on her shirt that day. Others painted their faces on the rock. Some, like Delande Hawkins, took a more abstract approach. It is always interesting to watch young artists who are given the exact same instructions, make an art project their own."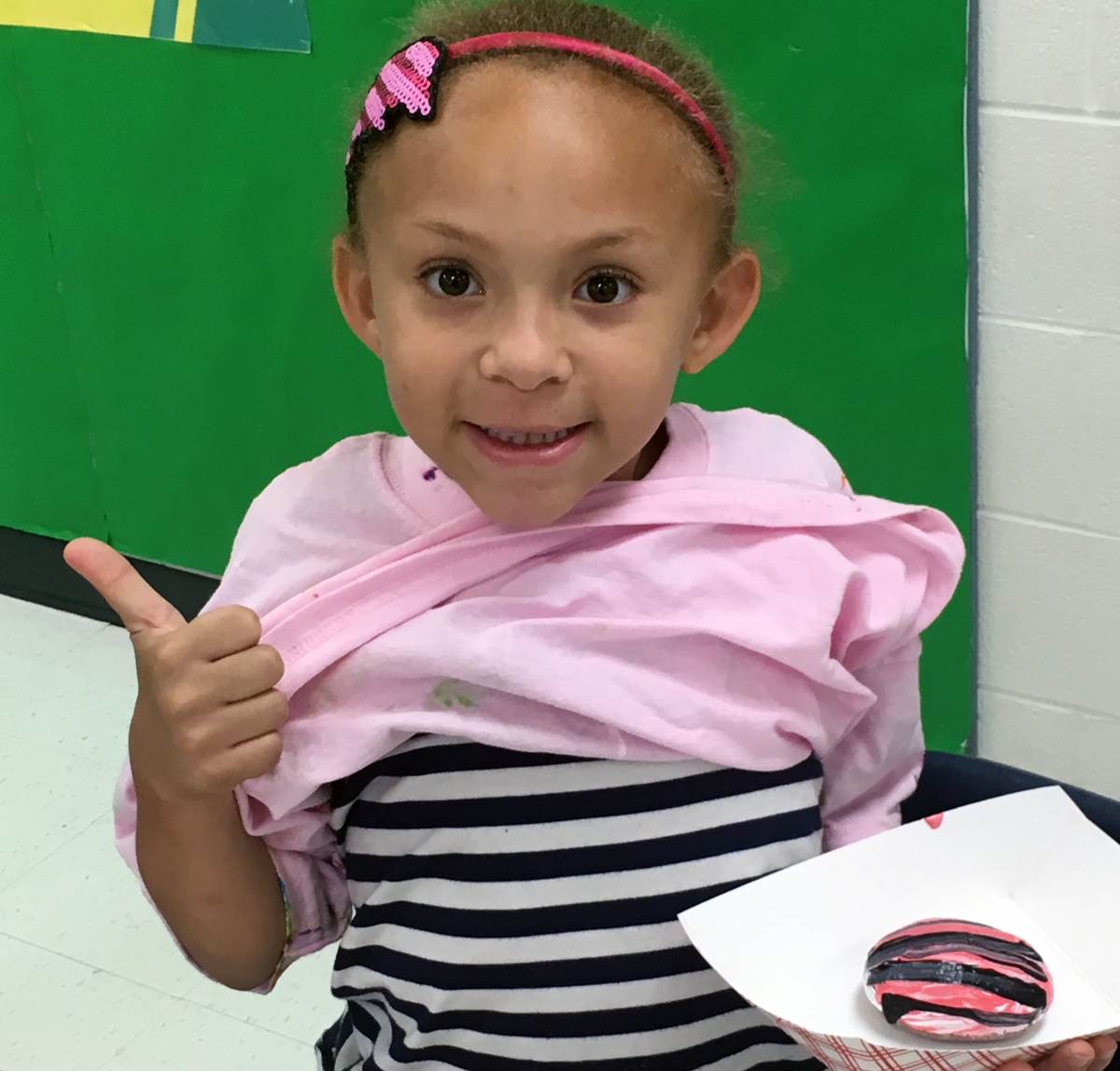 Academy first-grader, Kaylee Simmons, shows off her rock painted with the same colors and pattern of the shirt she was wearing that day. Photo submitted
Garner had seen a similar project on Pinterest and was inspired to try it at the Academy as a way to build community and foster a sense of belonging. The project allowed each participant to express their individuality and, through the creation of the rock garden, to tangibly see where and how they fit into the school's community.
In addition, the project aligned with the school's first curricular stand, also "identity," which was the focus from August through October, by encouraging students to consider their own identity and find ways to express it to others. These strands are incorporated through all subjects as part of the Academy's commitment to a balanced curriculum.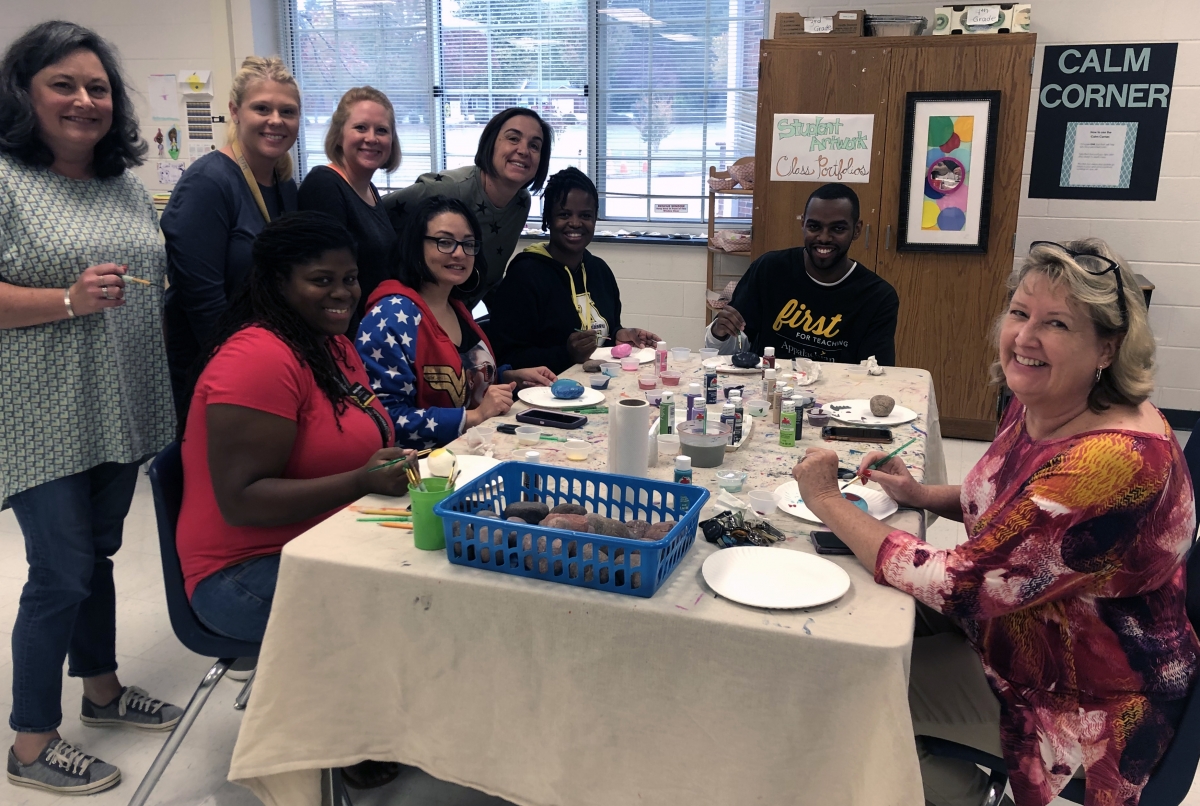 Academy teachers and staff paint their identity rocks. Photo submitted
When asked to describe how his rock represents him, Hawkins pointed at the colors on his rock and said, "The teal right here… means sad, the purple means self-protective, and the orange means loving, and the black means rage. And… the white it means calm and green means nature."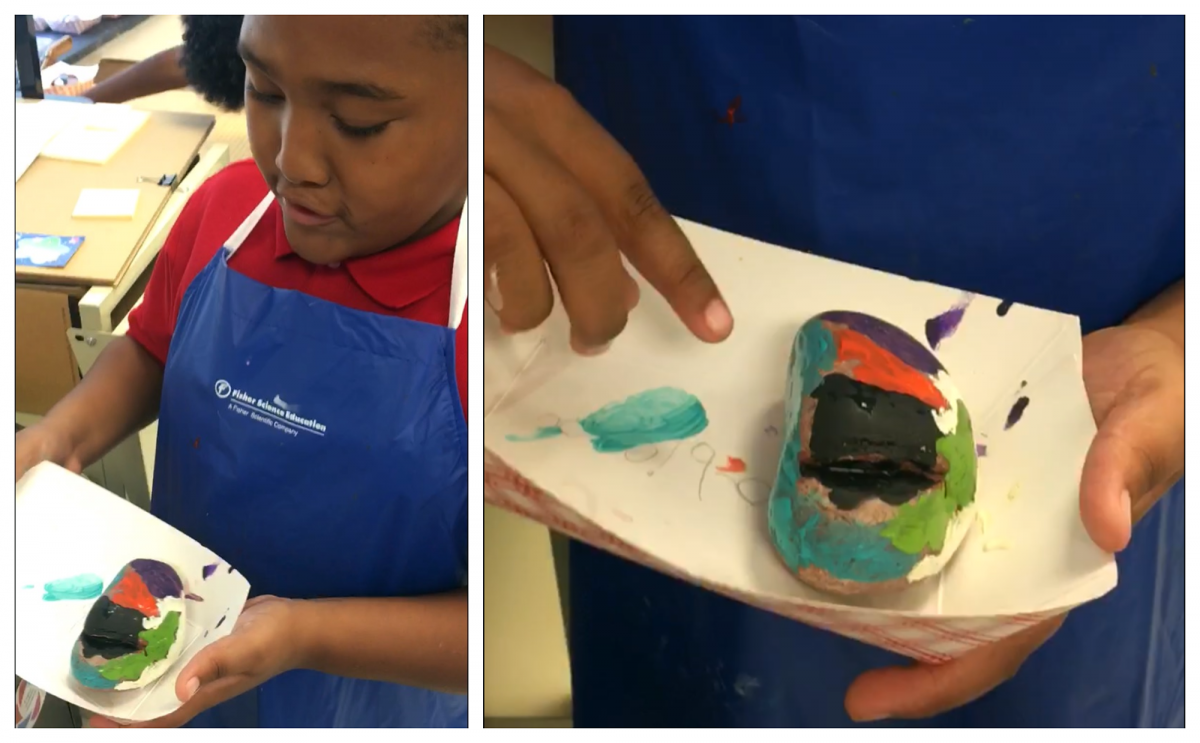 Academy third-grader, Delande Hawkins, explains the meaning of the colors he selected for his identity rock. Photo submitted
Now in its second year of operation, the Academy provides a balanced education through the implementation of research-based practices, state of the art literacy instruction, and exemplary classroom instruction and administration. This project and installation celebrate what makes the school unique and special - the idea that although we are different, when we come together, we make something beautiful.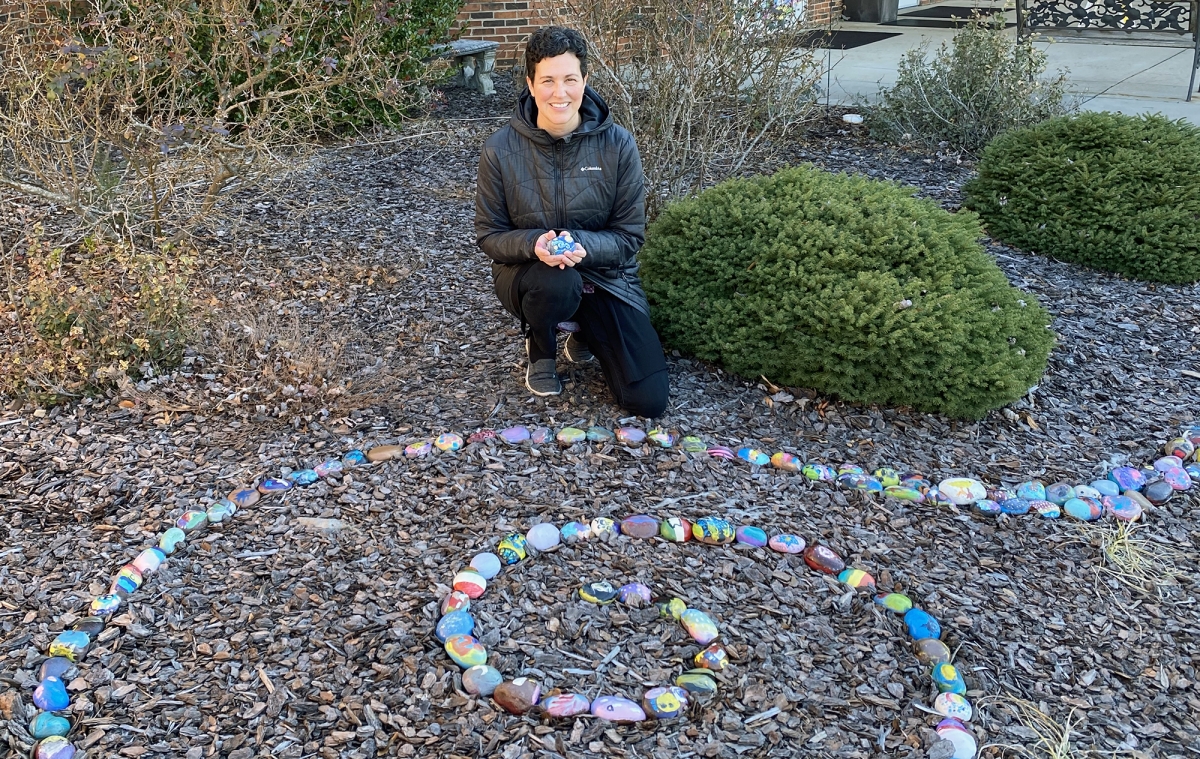 Garner poses by the rock garden created from the Academy's Identity Rock Art project. Photo by Amie Snow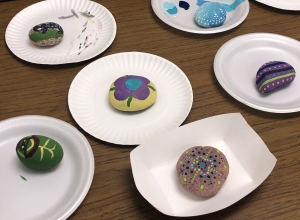 Tags: