This past semester, the Academy at Middle Fork hosted five student teachers from Appalachian State University. These students teachers shared their experience of what "Learning Together" meant to them at the Academy:
George Bruns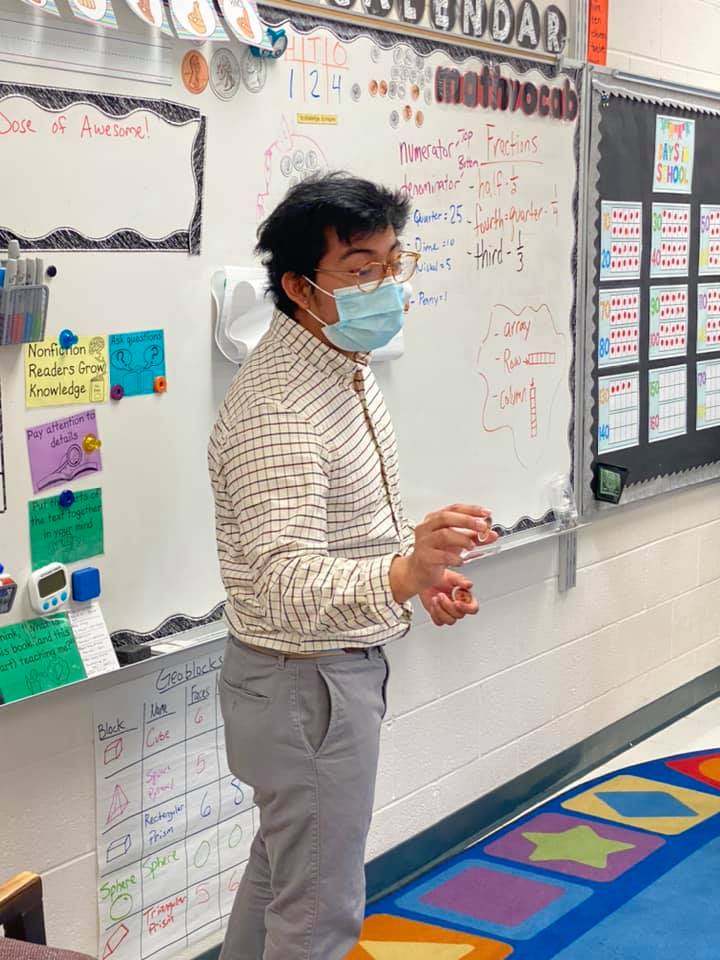 George Bruns, originally from Greensboro, North Carolina, is graduating with his Bachelor of Science degree in elementary education this spring. He completed his student teaching in Brent Macrow's second-grade classroom.
For Bruns, working with the students in person was his favorite part of student teaching at the Academy.
"Having and navigating the classroom myself was a great experience," he noted. "I really learned a lot about classroom management, as well as time management when teaching."
Learning together for Bruns meant "working with the staff and various grade levels to learn and better our teaching, particularly through different professional development opportunities."
His advice to future student teachers: "Try not to worry too much EDTPA, because student teaching is more than EDTPA. Cherish your time with the students, because the semester comes to an end very fast."
Bruns looks forward to having his own classroom, preferably teaching either Kindergarten, first grade, or second grade.
Emily Nicholson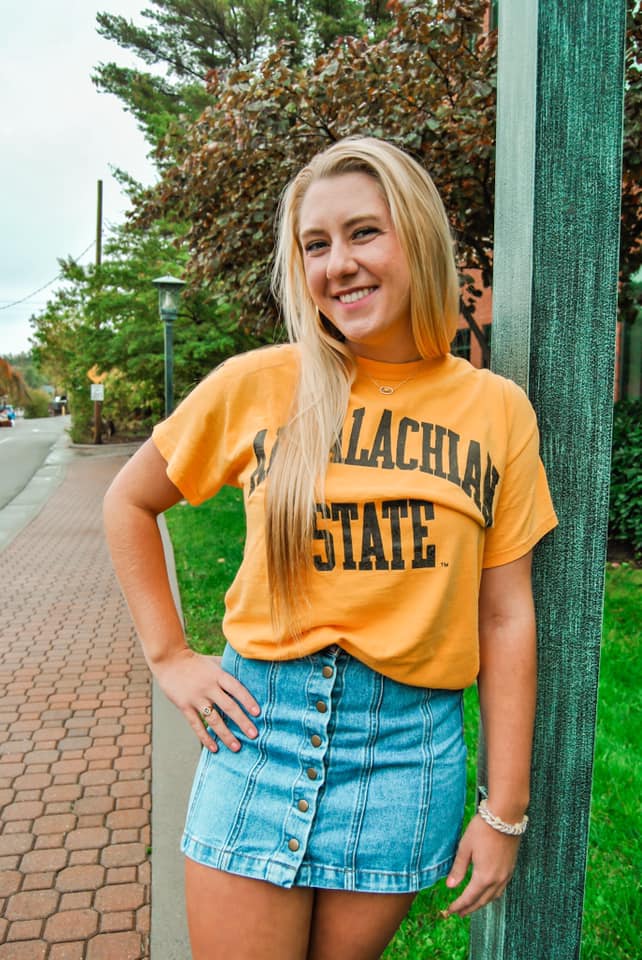 Emily Nicholson, originally from Winston-Salem, North Carolina, is graduating with her Bachelor of Science degree in elementary education this spring. She completed her student teaching in Marla Contrell's first-grade classroom.
"My favorite part of student teaching at the Academy is the feeling of truly being part of the Academy family," said Nicholson. "Having been involved at the Academy for almost the entire academic year, through field experiences and student teaching, I have built so many personal connections to both students and faculty, that I have such a sense of familiarity and belonging there."
For Nicholson, her student teaching experience at the Academy impacted her, both personally and professionally.
"The Academy's commitment to 'learning together' to me means collaboration," she said. "By being a part of the Academy family, I have had the opportunity to collaborate, not only with my student teaching peers and my clinical educator but also with the other teachers in my grade level."
Nicholson reminds future student teachers to enjoy every moment. "Student teaching isn't about the big moments; if you go in looking for them, you'll be sorely disappointed. It's about all the small moments that make the whole semester one big moment."
After graduating, Nicholson is open to teaching across the state. Eventually, she would like to pursue a graduate degree in school administration.
Abby Reynolds
Abby Reynolds, originally from Winston-Salem, North Carolina, is graduating with her Bachelor of Science degree in elementary education this spring. She completed her student teaching in Julie West's third and fourth-grade combination classroom.
For Reynolds, learning together means supporting colleagues in their growth and trying new things, even if it doesn't work the first time.
"One experience where I learned together at the Academy, is when I started teaching social studies and science lessons where students collaborated in groups, in a hybrid environment," recounted Reynolds. "Some strategies we used to maximize hybrid collaboration were Zoom breakout rooms, allowing them to screen share and annotate, creating Jamboard slides, and upload pictures."
She added, "Learning with the students how to best use technology to collaborate as a class both in-person and online had multiple trial and errors, but in the end, we were successful together."
To future student teachers, Reynolds reiterates not to be afraid to try new things and experiment with a variety of strategies. She also encourages student teachers to "stay organized; befriend your fellow student teachers; and take time for yourself!"
After graduating, Reynolds hopes to start teaching full-time.
Jennifer Sanchez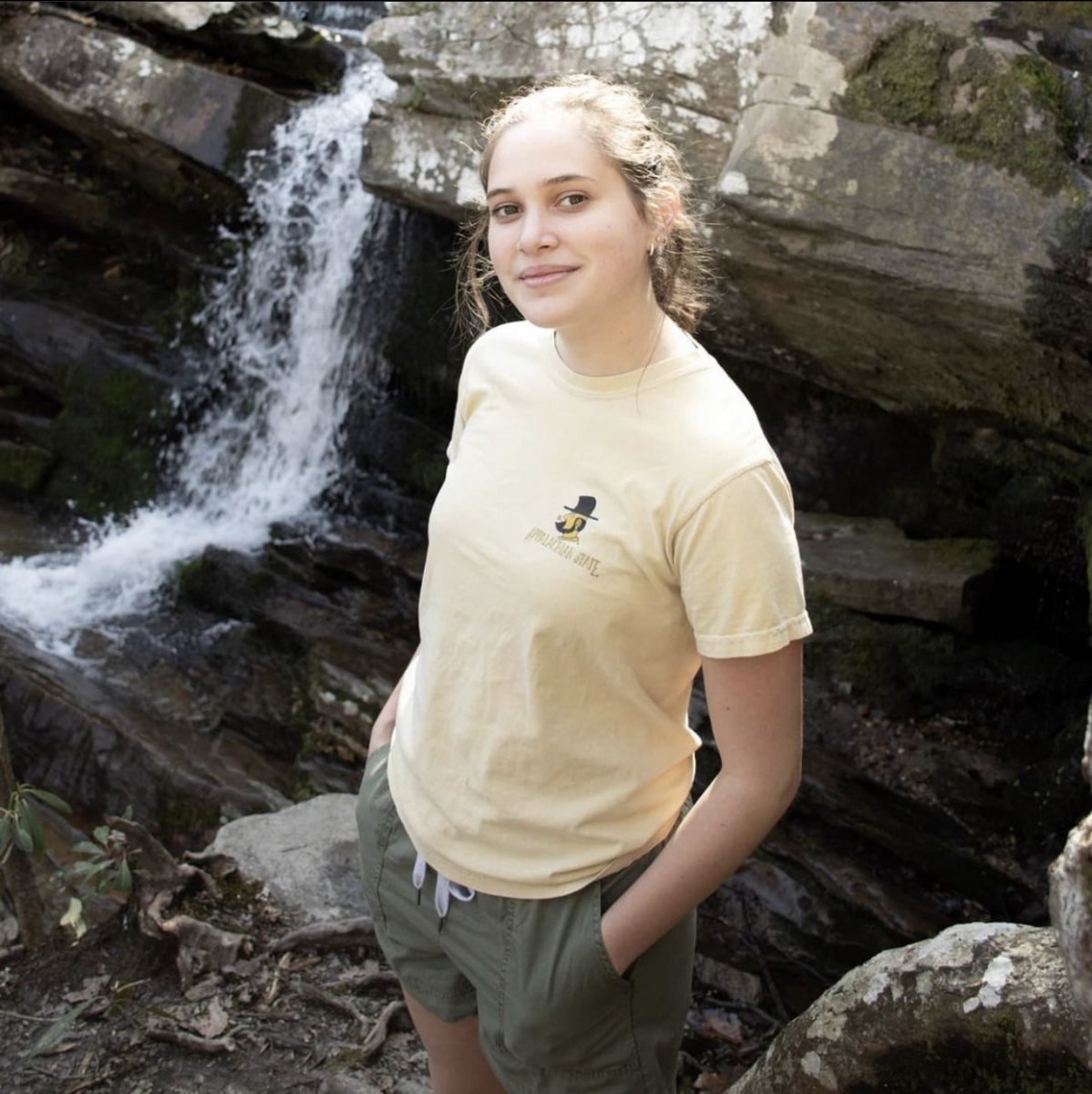 Jennifer Sanchez, originally from Sparta, North Carolina, is graduating with her Bachelor of Science degree in elementary education this spring. She completed her student teaching in Matthew Hamm's Kindergarten class.
"To me learning together means working as a collaborative community to share ideas and thoughts in order to progress and acquire more knowledge as well as working together keeping the students' best interests in mind," said Sanchez.
"An experience I had at the academy where we 'learned together' was definitely at the weekly professional learning team meetings," she continued. "At these meetings, I was able to attend professional developments with the Kindergarten and first-grade team as well as learn about specific ways to help our students!"
Sanchez's advice to future student teachers: "You will adapt to the classroom environment and your clinical educator will be more than happy to answer your questions - they are there to prepare you to be an awesome teacher!"
After graduation, Sanchez hopes to teach in the Winston-Salem area and eventually pursue her English as a second language certification.
Aleshia Taylor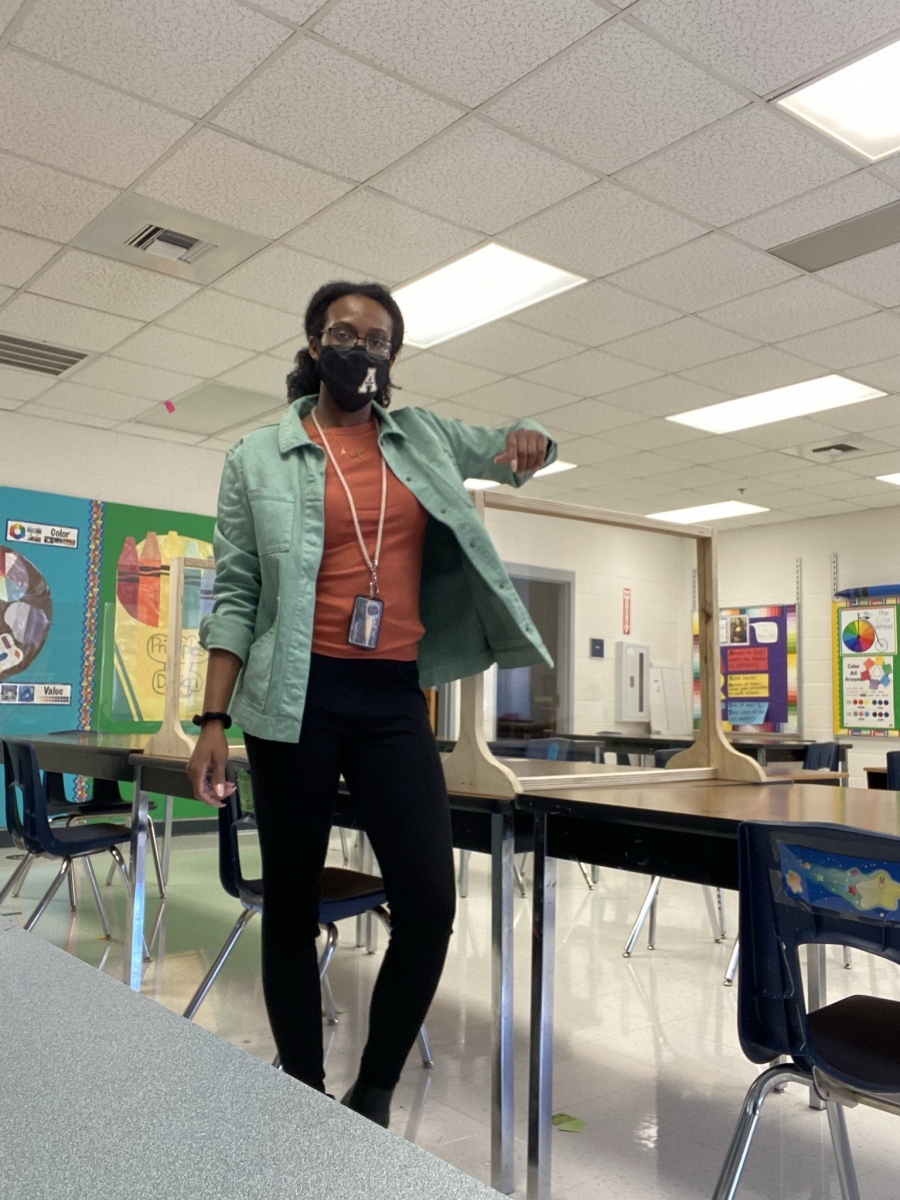 Aleshia Taylor, originally from Memphis, Tennessee, is graduating this spring with her Bachelor of Fine Arts degree in art education. She completed her student teaching with Megan Garner, the Academy's art teacher for all grades.
"Learning together to me means finding ways to center the importance of empathy and understanding in our learning environment," said Taylor. "While at the Academy I embodied this philosophy by actively decolonizing my lesson plans and focusing on culturally relevant teaching."
"My goal while at the Academy was to expose my students to a wide variety of artists, art history elements, and creative processes practiced by artists of many different abilities, races, and genders all reflective of the students in the classroom," she continued.
Taylor and her students created many collaborative projects to build their relationships. "I actively challenged students to work together on our individual art pieces to create artwork that will come together at the end to create a new piece of art. We've done so with Afrofuturism-inspired murals, quilts inspired by the women of Gee's Bend, Alabama, and smaller projects, such as making foil tiles, box sculptures, and artwork inspired by the greats of the 1980s."
For Taylor, teaching at the Academy has given her "the opportunity to connect with students on a cultural level that's been extremely valuable to both me and the students."
Taylor's advice to future student teachers is "to use this time to find yourself, as daunting as that might be."
"Student teaching is a safe place to experiment with management techniques, different skills you'd like to focus on, and even how you want to dress as a teaching professional," she added. "Use this time to make your mistakes and be reflective on how you can better guide your students towards their goals. Student teaching is the time to be reflective on your practices, to try everything, to fail safely, and to find where you fit in the journey of the students sitting in your classroom."
After graduating, Taylor plans to pursue a Master of Fine Arts degree in studio art. "I have a phenomenal passion for both art and culture, and continuing my education is definitely my next step." She also plans to find a job teaching visual art in North Carolina.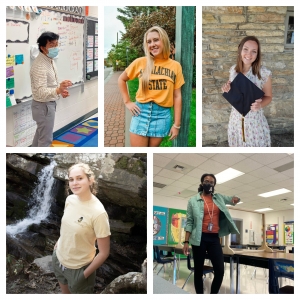 Tags: