One of the Academy at Middle Fork's key commitments is boosting academics through early literacy and engagement. For the 2021-22 academic year, students engaged with visiting authors, enjoyed an updated media center, and supported each other through a book buddy program.
Visiting Authors
Two award-winning children's authors—Reem Faruqi and Kelly Starling Lyons—visited the Academy.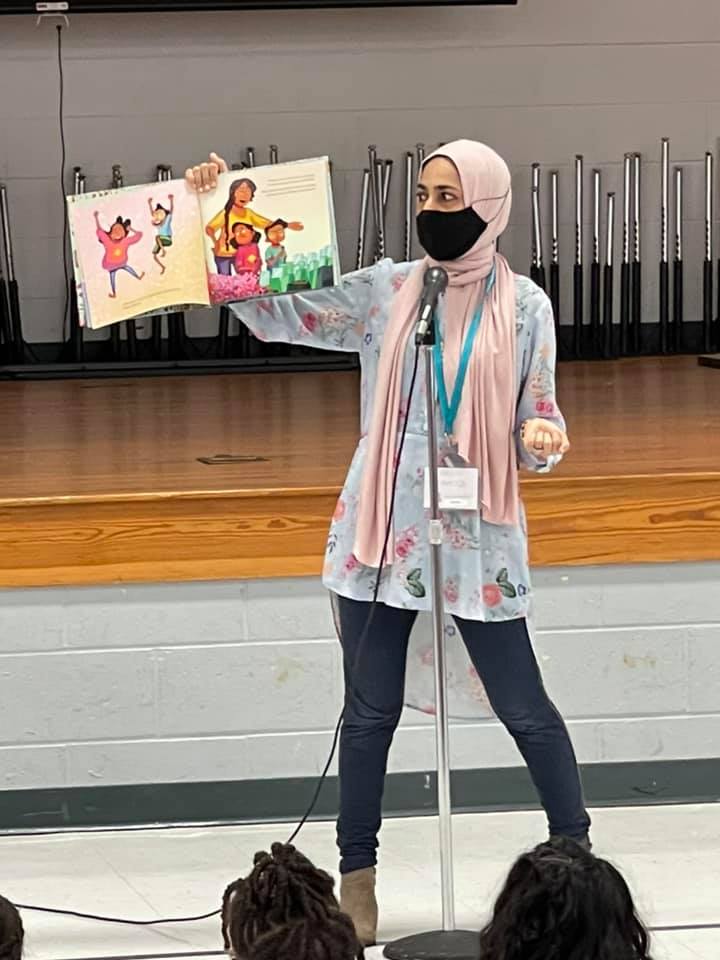 In collaboration with Bookmarks—a literary arts nonprofit organization and independent bookstore located in Winston Salem, North Carolina—in fall 2021, Faruqi shared her stories, discussed parts of her writing process, and taught students how important it is to share their stories.
Of Pakistani origin, Faruqi moved to Peachtree City, Georgia, from Abu Dhabi, the United Arab Emirates, when she was 13 years old. She based her first award-winning children's book Lailah's Lunchbox on her own experiences as a young Muslim girl immigrating to the United States. Her recent books have received starred reviews: her middle grade books Unsettled, Golden Girl, and two picture books: Amira's Picture Day and I Can Help. She also has a new non-fiction picture book based on her grandmother, Milloo's Mind, to be released in 2023.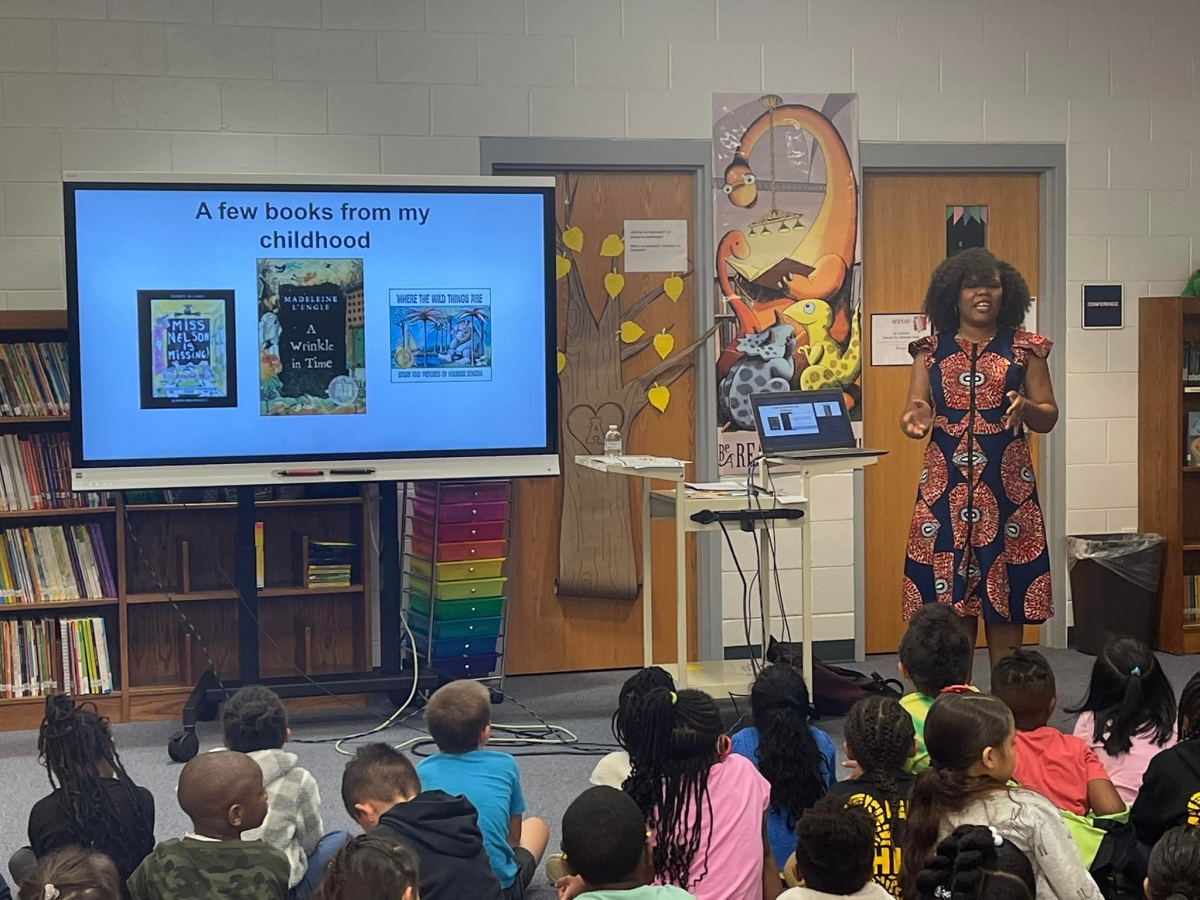 In the spring, Lyons shared what inspired her to choose a career in writing. She also signed copies of her books—a different one for each grade level—for each student. These books were purchased through a federal grant.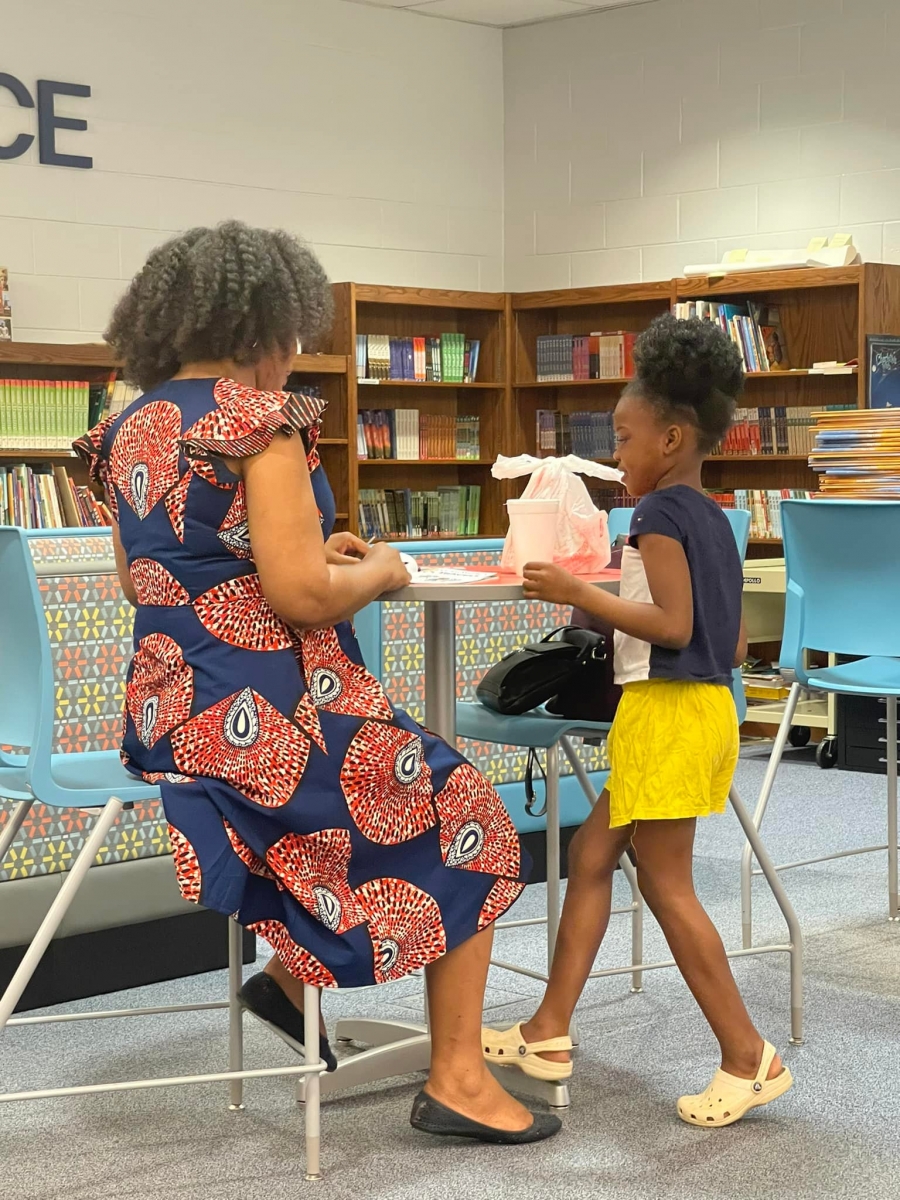 Originally from Pittsburgh, Pennsylvania, Lyons was inspired to write books for children that would feature African-American lead characters after reading the book Something Beautiful by Sharon Wyeth. In 2004, she published her first book NEATE: Eddie's Ordeal, which explores the relationship between a thirteen-year-old African-American boy who loves to play basketball and his civil rights veteran dad. Other titles include One More Dino on the Floor, easy reader A Girl Named Misty about trailblazing ballerina Misty Copeland, the Jada Jones chapter book series and picture books Going Down Home with Daddy, Sing a Song: How Lift Every Voice & Sing Inspired Generations, Dream Builder: The Story of Architect Philip Freelon and Tiara's Hat Parade.
Media Center Redesign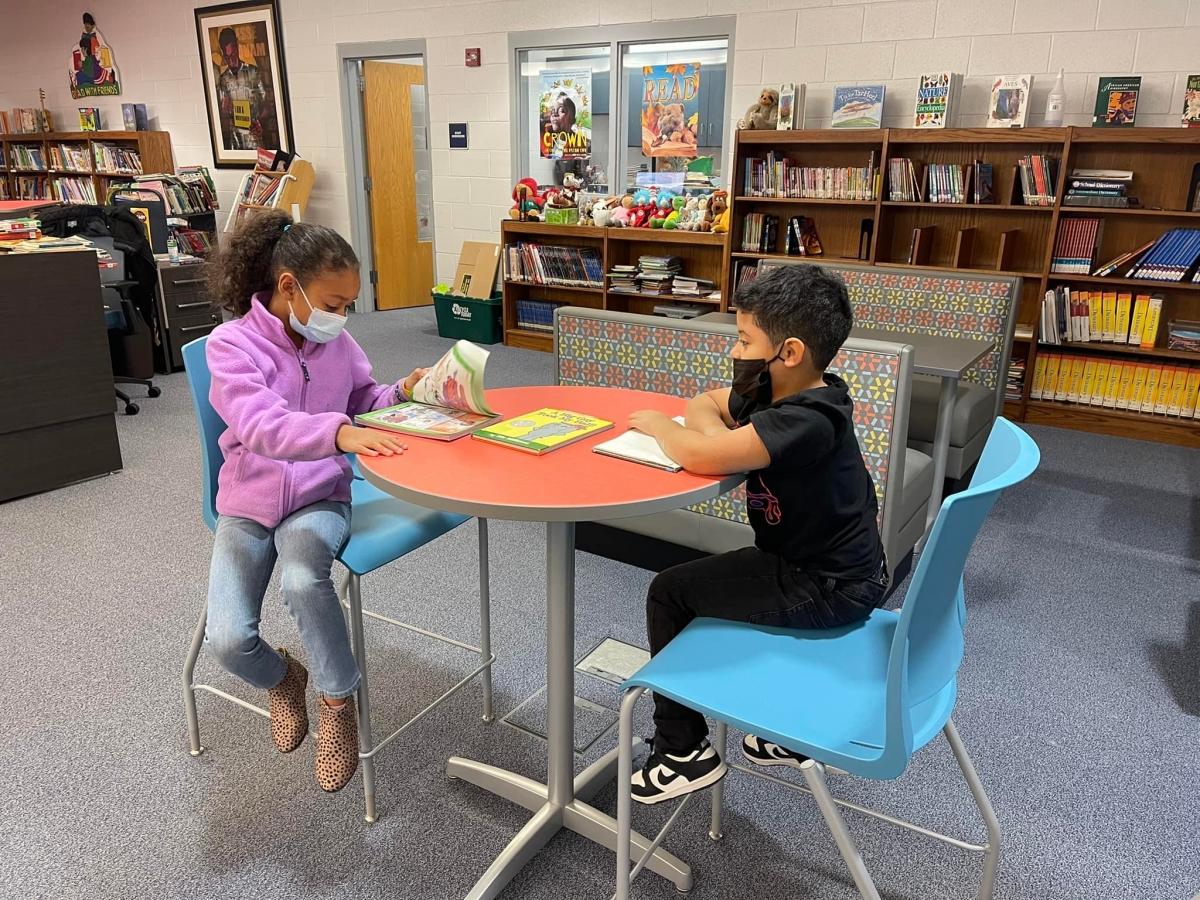 At the beginning of 2022, students returned from their winter break to find a newly redesigned media center. The updates included:
new kid-friendly, flexible seating for students;
a MakerSpace area; and,
various spaces to promote collaboration, critical thinking, and problem solving.
Students and teachers have been learning, collaborating, and creating in their new space.
Books and Buddies Program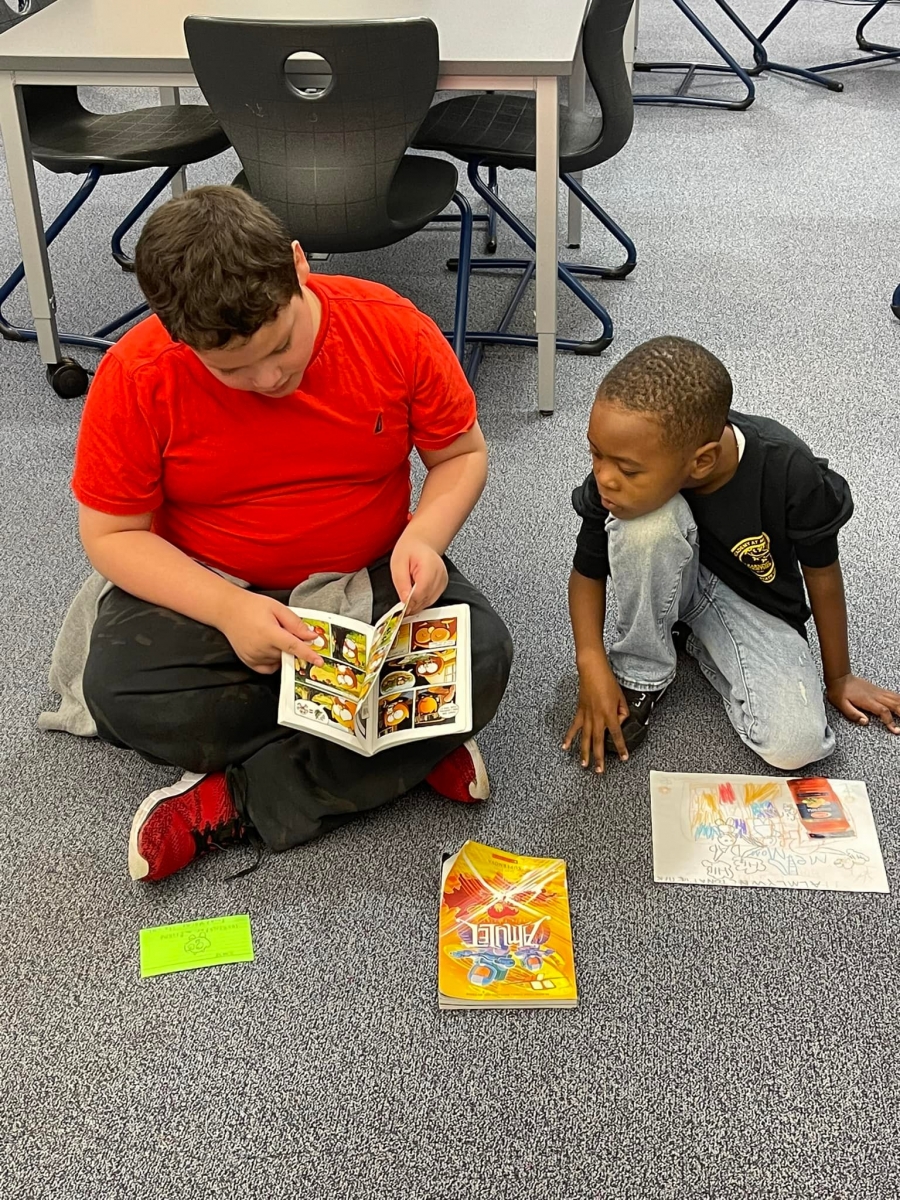 Begun in 2018, the Books and Buddies Program offers students a welcoming environment for collaboration, shared experiences, creating, conversing, and nurturing a love for writing and reading books. Students in kindergarten are partnered with third graders; first graders are paired with fourth graders; and second graders are teamed up with fifth graders.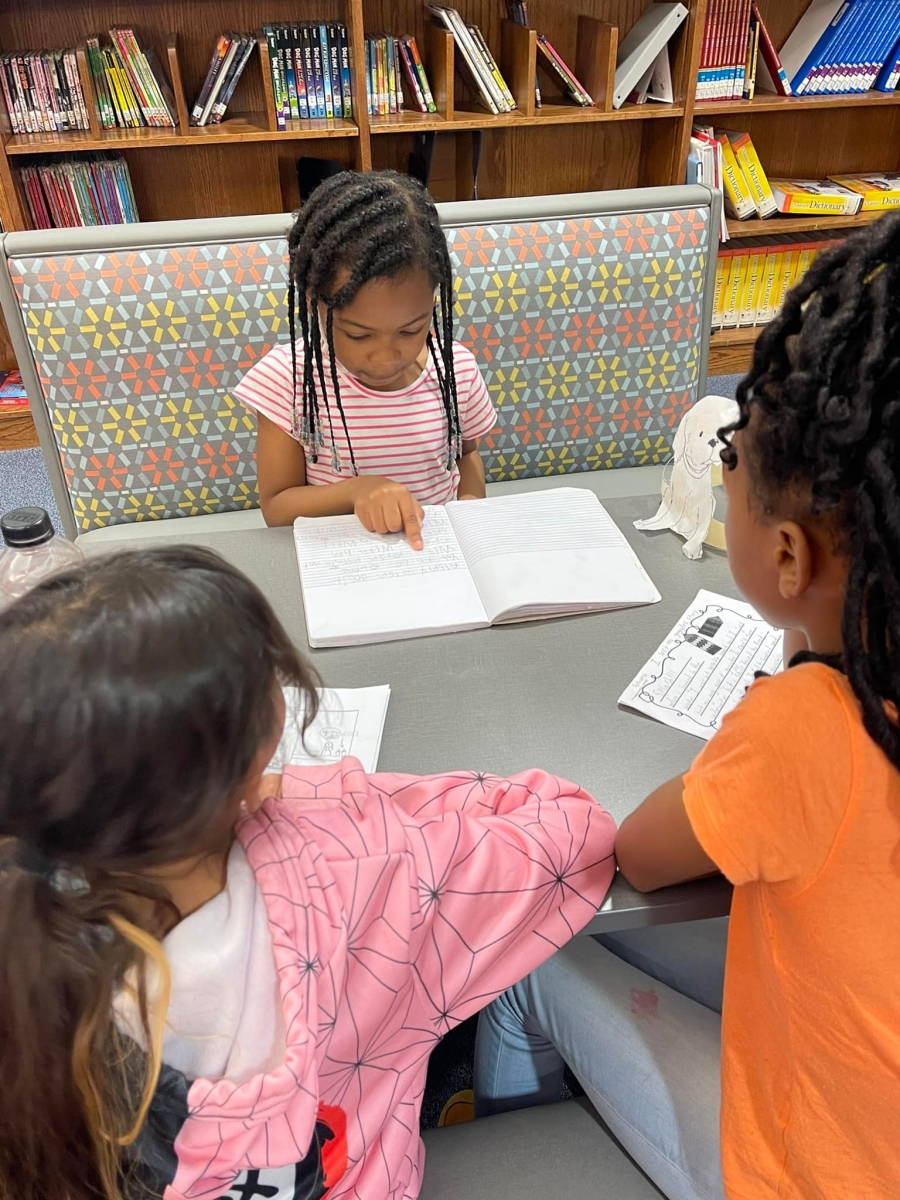 This year, students were able to build a community across grade levels through various hands-on literacy activities like reading their favorite books, sharing their own stories as authors, creating bookmarks, sharing and dressing up as their favorite book characters, and writing letters of encouragement to one another.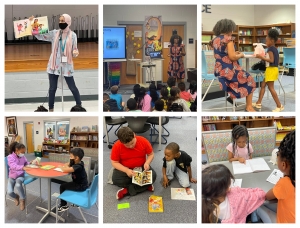 Tags: