Kim Britt, originally from Kernersville, North Carolina, earned a B.A. in science and birth-kindergarten education from Winston-Salem State University in 2003. In addition, Britt, who serves as one of the Academy's kindergarten teachers, is currently enrolled in Appalachian's Master of Arts in Reading Education degree program. Read on to learn more:
Why did you choose to work at the Academy?
I was excited about the new opportunities at the school.
What's your favorite part about working at the Academy?
The staff and the families we serve.
How are you impacting education in your community?
By going back to school and learning new and more creative ways to teach my students.
What was your favorite subject when you were in elementary school?
Math
The Academy has a reading literacy focus. What is your favorite book?
I have too many to choose just one!
Favorite movie?
I have two - Pretty Woman and Dirty Dancing.
"Learning together" is a core commitment of the Academy. What does "learning together" mean to you?
It means taking advantage of opportunities such as going back to get my master's in reading education at Appalachian. And, not alone - several of my colleagues are also enrolled in the program.
Just for fun, what is your favorite candy?
Reese's Peanut Butter Cups
Stay tuned and watch for new Academy Staff Spotlights each month.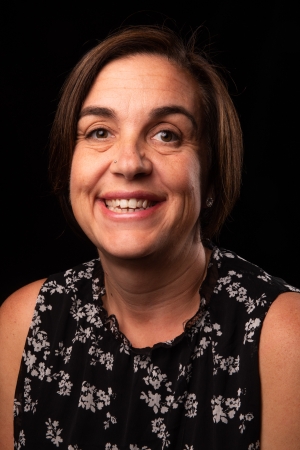 Tags: