Melissa Boyd, originally from Jennings, Louisiana, earned a B.A. in education from McNeese State University in 1987 and an M.A. in reading education from Appalachian State University in 2015. Boyd currently serves as a first-grade teacher.
Read on to learn more:
Why did you choose to work at the Academy?
I chose to work at the Academy because it was a great opportunity to be a part of something special. It is a place where everything planned/implemented is research-based and focused on every student's academic, social, and emotional needs every day.
What's your favorite part about working at the Academy?
My favorite part about working at the Academy is belonging to this amazing group of educators, students, and families that are committed to supporting each other and learning together.
How are you impacting education in your community?
I strive to keep lines of communication open between myself, my students and their families. These connections and relationships are necessary for student growth. Additionally, last year, it was especially critical as students learned from home via virtual classrooms.
What was your favorite subject when you were in elementary school?
Reading
The Academy has a reading literacy focus. What is your favorite book?
The Miraculous Journey of Edward Tulane by Kate DiCamillo
"Learning together" is a core commitment of the Academy. What does "learning together" mean to you?
The App State Academy at Middle Fork is so much more than a school. It is a community of learners (teachers, staff, students and their families) that have been gifted with unending opportunity and support. These gifts enable our "family" to dream big, take risks, and grow in so many ways.
Describe an experience where you "learned together" at the Academy.
Last year, when school doors closed in March due to the COVID-19 pandemic, the Academy family rallied and continued to connect, support, and give each other their very best. During that time, I also successfully collaborated with my colleagues to create a virtual classroom where students were celebrated and continued to grow academically as well as socially and emotionally.
Just for fun, what is your favorite candy?
M&Ms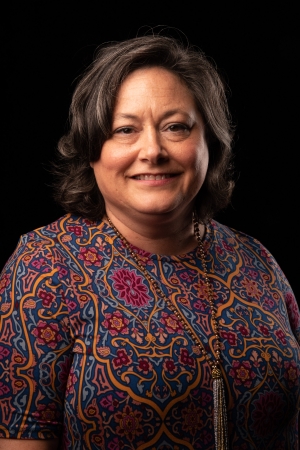 Tags: