Winston-Salem/Forsyth County Schools
July 7, 2017
Since being named principal at Middle Fork Elementary, Tasha Hall-Powell has been thinking about her grandmother.
Hall-Powell's grandmother, Agnes Hall, started her career in education teaching kindergarten. She went on to become an elementary school principal and later served as a school board member in Hertford County, N.C. Over the years, she encouraged her granddaughter as she found her own path in education.
"She served as a great mentor for me to pursue school administration," Hall-Powell said.
And now here she is – principal of her own school.
"I'm very enthusiastic and thankful for the opportunity to do what works for kids," she said.
After joining Winston-Salem/Forsyth County Schools in 2009 as a teacher and Learning Team Facilitator at East Forsyth Middle School, Hall-Powell became an Instructional Facilitator based in the school system's Central Office in 2011. She worked with Star3, a Federal Teacher Incentive Fund that explored ways to help teachers and administrators at low-performing schools become strong leaders as they helped students become more successful.
Hall-Powell was born in Ahoskie, a town in the northeastern part of North Carolina known as the Inner Banks. She spent most of her early life in San Diego, Calif., and graduated from San Diego State University, where she earned a Bachelor of Arts degree in English. Moving to North Carolina to be closer to family, she then earned a Master's in School Administration in 2001 from Appalachian State. In 2009, she went on to earn an ED.S. in Education Leadership at Appalachian State.
Read the full story to learn more.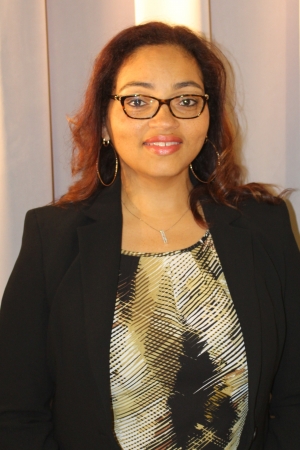 Tags: