In April, the North Carolina Department of Public Instruction (NCDPI) announced the initial cohort of educators who have earned their Rethink Education Facilitator Badge after training to become experts in how to use new statewide blended learning models that add online learning to existing classroom teaching. The educators participating in Rethink Education, an initiative of the Virtual Instruction Support Services Division at NCDPI, serve as facilitators who help prepare teachers across the state to deliver high-quality blended instruction in a variety of settings and situations.
Two of those educators are staff at Appalachian State University's Academy at Middle Fork- Suzanne Smith, interim director of curriculum and instruction, and Kori Trainor, instructional coach for school improvement. The Academy at Middle Fork was the only University of North Carolina lab school to participate in the initial cohort.
For Smith, Rethink Education showed her various online, interactive tools that can be used to provide student choice and differentiated pathways to learning, strengthening her teaching practices.
"I have become more equipped in providing a learning environment that is student centered, engaging, and differentiated across various content areas," she noted.
"I have used what I have learned to share with classroom teachers during our principles of learning and teaching meetings when they needed new ideas on how to reach each of their students' needs," added Trainor.
"Our students have benefited from new opportunities for individualized learning because of ReThink Education."
"Our students have benefited from new opportunities for individualized learning because of ReThink Education," said Dr. Amie Snow, interim principal of the Academy at Middle Fork.
With support from a federal grant, Rethink Education is partnering with districts and schools across the state to prepare for any short- or long-term learning disruptions by developing plans tailored to the specific needs of their school communities. These partnerships are focused on improving blended learning, which combines face-to-face and online instruction, access and content for students in grades K-8.
The first cohort to earn a Rethink Education Facilitator Badge includes 293 educators from across North Carolina. Click here to see the full list of badged facilitators as organized by region, school district and county.
Sixty-five school districts, 33 charter schools, and one lab school are part of the Rethink Education initiative — working together to build a more resilient future for North Carolina.
To learn more about Rethink Education, visit Rethink Education: Supporting a Resilient Future for North Carolina Schools | NC DPI.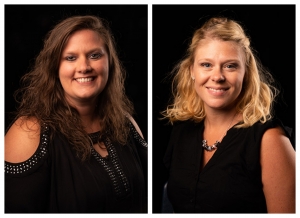 Tags: